Bangladesh
Overcome poverty through education.
Guided by the motto "Metten for people ...", we are committed to the social requirements in Germany and in one of the poorest countries in the world. Besides the training activity in Germany, the securing of domestic jobs through exclusive production in Germany and the employment of people from ten countries, our commitment in Bangladesh is a special building block. Last but not least, we try to express our goal of a social, peaceful and responsible cooperation in this project, just like we experience it in our company.The multiple-year project in Mollahat in Bangladesh begun in 2006 is supported by the aid organisation "Lichtbrücke" based at Engelskirchen. Among other things, we support the construction and upkeep of a training centre for unemployed youth under the motto "Overcoming poverty through vocational education."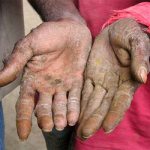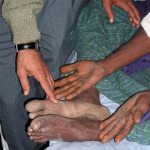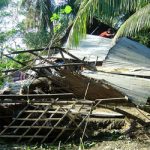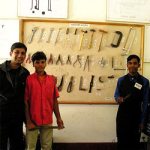 External aid helps the poor
The project focuses on around 16,000 landless villagers, unemployed youth and uncared for women and children from 102 villages in Bagerhat District. The majority of them are illiterate, jobless or day labourers engaged in agricultural work as well as fish and crab farming. Without external aid, the situation of these poor people cannot be changed. The target group of the project also include group leaders of self-help groups, teachers and social workers who work in the rural district of Mollahat. They require further education and need to network their activities to consolidate their already begun development work with the landless.The main goal of the project is the improvement of the economic, social and health situation of the landless villagers in the rural district of Mollahat. With our commitment we particularly support the training of youth in various trades. Under the guiding idea of 'help for self-help', the youth learn, among other things, to build and to fit arsenic filters.
Clean water saves life
This enables them to undertake life-saving measures for the poorest families. According to an assessment of the WHO, the arsenic-contaminated drinking water in Bangladesh is the biggest mass-poisoning in today's world. Presently around 50 million Bangladeshis have been exposed to arsenic poisoning. Arsenic in the drinking water causes serious leprosy-like skin diseases as well as cancer. According to a WHO statement, in ten years every death in ten in Bangladesh could be caused by arsenic poisoning. With the aid of the BMZ (Federal Ministry for Economic Cooperation), the project administrator "Lichtbrücke" executes an integrated programme to fight arsenic poisoning in Kushtia, one of the most affected regions. Sono filters were supplied to 1200 households in 33 villages. Because only arsenic-free water can improve or cure the disease. Moderate cases can be cured.